Economy, Economy Retractable Barriers, Special Offers, Stanchions
Retractable Belt Stanchion Black Post QM550 13′ Black Belt Barrier
Our flagship Value Retractable Belt Stanchion. This Retractable Belt Barrier is the perfect barrier for creating waiting lines in low to moderate foot traffic areas. Available in both our standard 2″ belt and the extra-wide 3″ belt allowing you to customize this economically priced product to fit your needs.
✔️
Simple & Fast 2 Piece Assembly
✔️
Powder Coated Retractable Belt Barrier
✔️
Full Base Floor Protection
✔️
Safety Belt Brake System
Key Features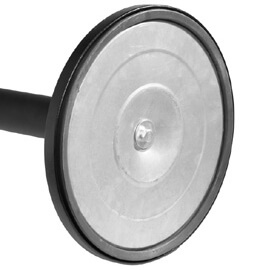 Full circumference floor protector, heavy duty rubber ring protects your floors from damage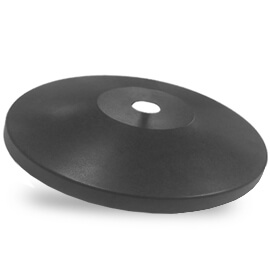 Scratch and dent-resistant, made from heavy-duty ABS plastic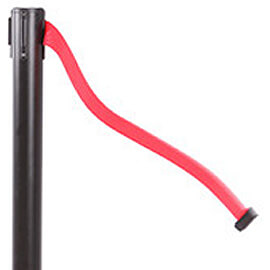 Belt brake for slow, safe belt retraction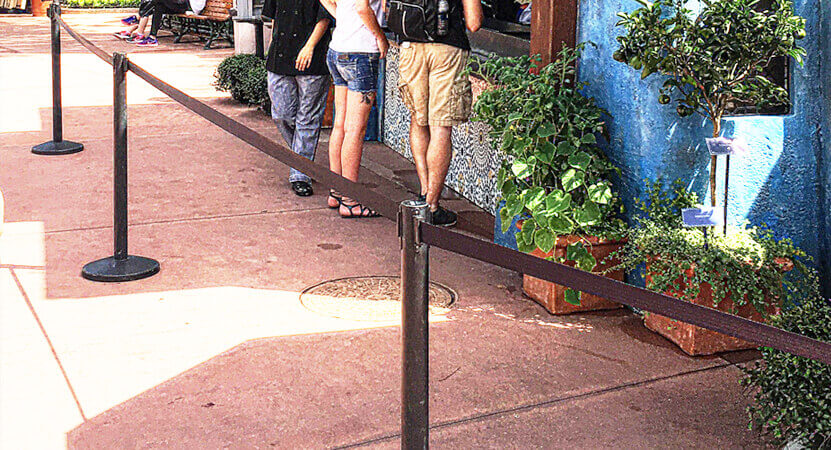 Our Black Retractable Belt Stanchion features many industry-leading features not found on other economically priced models. Compatible with most existing brands of belt barrier this retractable belt stanchion can easily be added to your existing crowd control setup. This belt barrier comes standard with an 13 ft belt at an unbeatable price.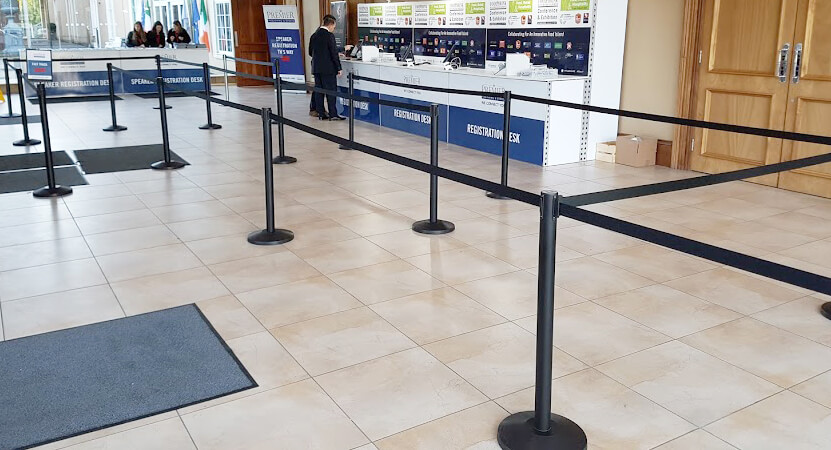 QueueMaster Retractable Belt Barriers have key safety features like belt lock and a slow retract braking system and provides a functional, low-cost solution for forming customer waiting lines. A full-height 40" post is matched with a concrete-filled, galvanized steel base supplied with a replaceable base cover. The base also features the best floor protection in its class, a heavy-duty rubber ring provides full contact protection around the rim of the stanchions base protecting flooring from scuffing and drag marks.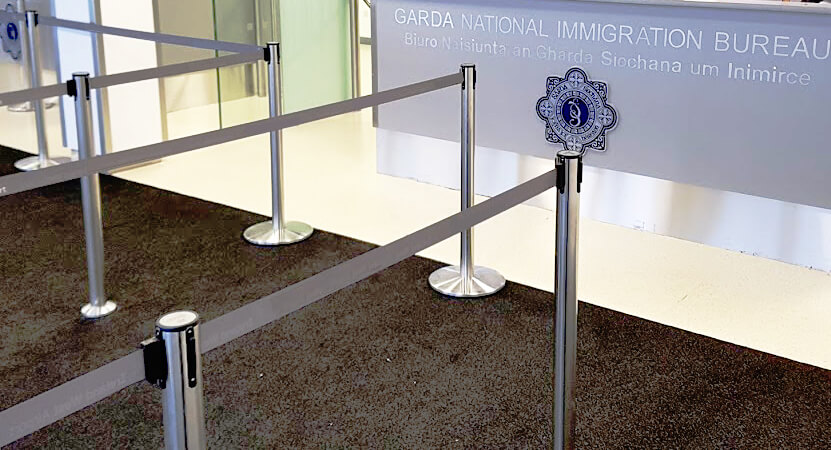 Choose the brand that's been trusted by large retailers and organizations worldwide to provide effective customer guidance solutions. Select from the largest belt selection in the industry and change the black post to any color you require, the combinations are limitless!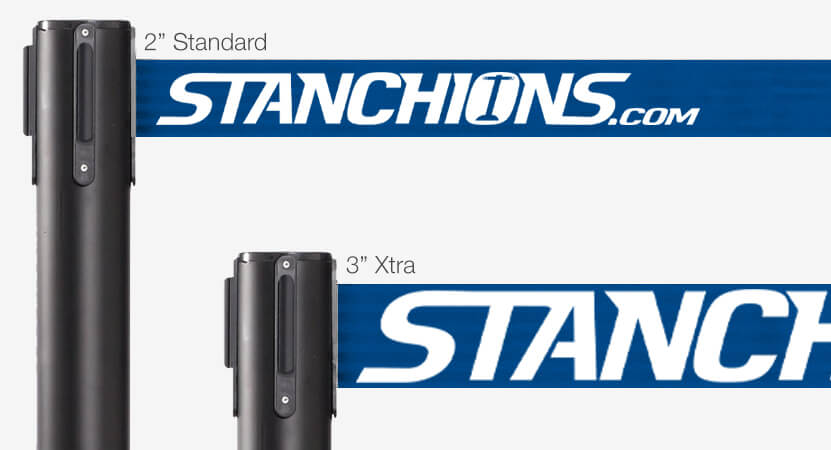 Larger printing on belts allows for greater visibilty for brand logos or importants messages. QueueMaster Retractable Belt Barriers are available with our 3" Xtra wide belt which allows logos and messages to be printed 50% larger than standard.